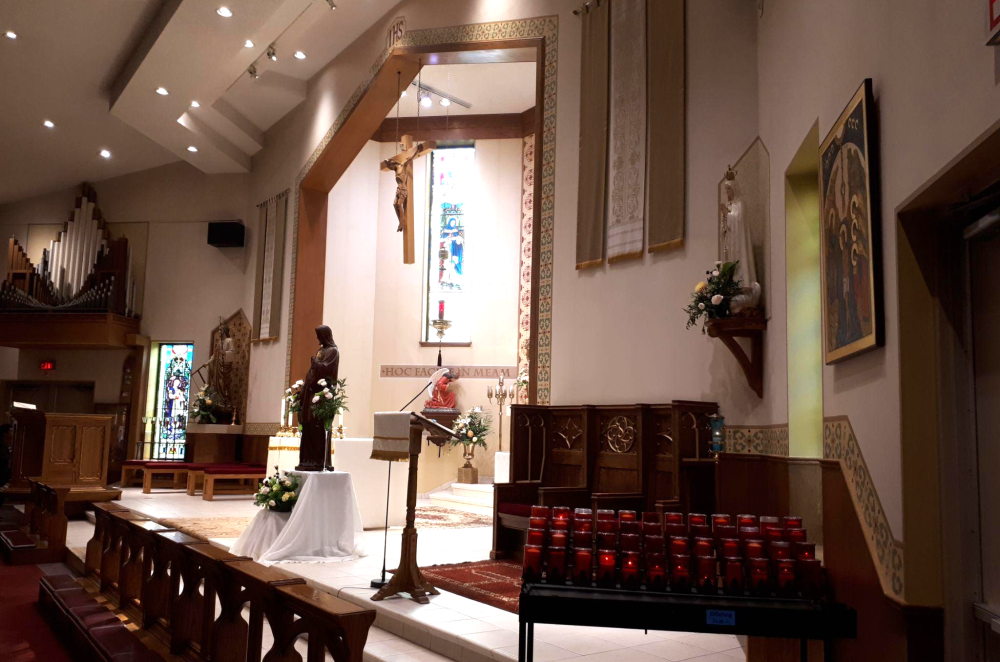 FATHER'S DAY PRAYER
We give our thanks, Our God, for the fathers in our lives.
We ask for Your blessings for them all
and forgiveness where it is needed.
We remember the many sacrifices fathers make for their children and families, in ways both big and small.
They lift children to achieve dreams.
So too, we remember the grandfathers and uncles, brothers and cousins, teachers, pastors, and coaches who have been father figures to us at one time or another.
For those who are fathers, we ask for wisdom and humility in the face of the task of parenting. Give them the strength to do well by their children and by You.
In Your Holy name, O God, we pray. Amen
---
June is dedicated to the Most Sacred Heart of Jesus, and I wish to encourage all throughout the Archdiocese of Toronto to welcome the opportunity to reflect on the profound and consoling meaning of the Sacred Heart of Jesus in our lives and walk of faith. Our Blessed Lord himself told us to learn from him for he is "meek and humble of heart." (Mt. 11:29)
The Sacred Heart of Jesus reminds us of our call to sacrificial, unconditional, and generous love for others, for each member of the Body of Christ and the call for us to be the heart, the hands and the face of Christ to all those we encounter each day. It is a visual image, a sign and symbol, that helps us dive more deeply into the personal love that Jesus has for each one of us. The heart is often considered the universal sign of love and there is no greater love than that which Jesus has given to each one of us. How can we imitate that love not only in the month of June but every day throughout the year?
Symbols carry meaning and are powerful in conveying truths and inspiring to action. For Catholic Christians the Crucifix and the Sacred Heart of Jesus are the authentic and unsurpassed symbols of love, welcoming and compassion.
I encourage our Catholic community to access the resources available at: www.archtoronto.org/sacredheart - for prayers, reflections and activities. We also draw on the beautiful pastoral letter, "Heart to Heart", by Archbishop Emeritus Cardinal Thomas Collins (2021).
I pray that this month of the Sacred Heart of Jesus will be one of particular grace and divine consolations for you and your loved ones.
~ Excerpts from the Pastoral Letter of Most Rev. Francis Leo | June 1,2023